If you are new to Decentraland, visit our Directions page.
DJ Rosa Spins Music for Dancing at the Cafe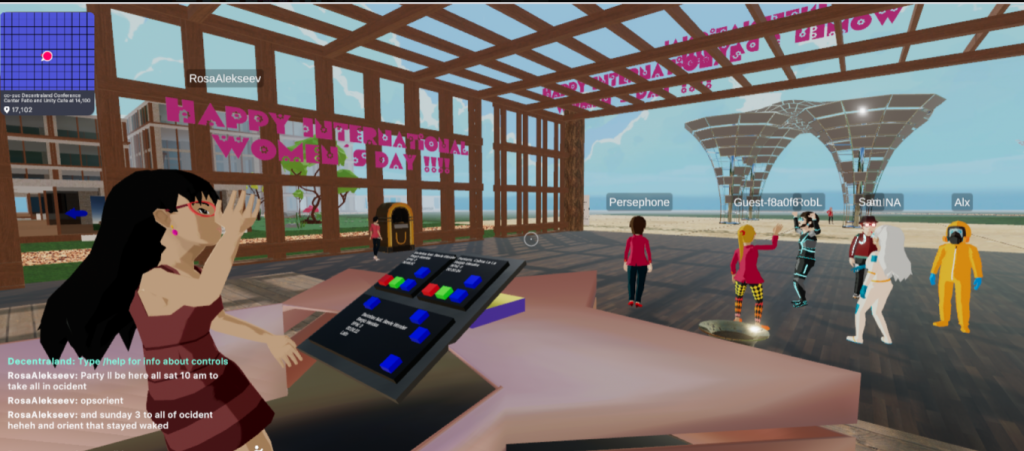 DJ Rosa spins music for dancing and socializing every weekend at the Conference Center Cafe.
Saturdays 5:00 PM UTC
Sundays 10:00 PM UTC
These parties go on for at least an hour, more if it's going strong.
Come enjoy a dance and music party at our Virus-free Virtual Venue ™!
Naw Ruz Celebration at the Cafe March 22 2020
We are holding a special party for Naw Ruz at the Cafe on March 22, 10 PM UTC (3 PM PST, 5 PM CST, 6PM EST)