If you are new to Decentraland, visit our Directions page.
DJ Rosa Spins Music for Dancing at the Cafe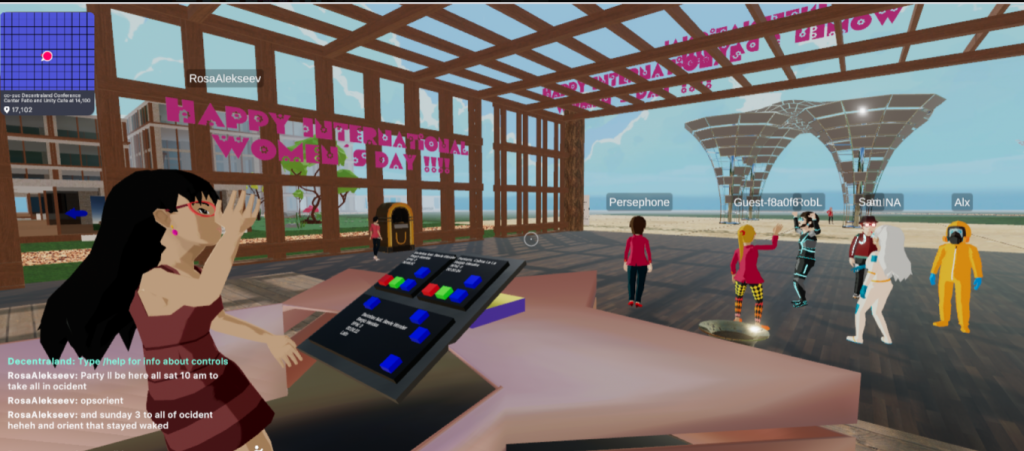 DJ Rosa spins music for dancing and socializing every weekend at the Conference Center Cafe.
Saturdays 5:00 PM UTC
Sundays 10:00 PM UTC
These parties go on for at least an hour, more if it's going strong.
Come enjoy a dance and music party at our Virus-free Virtual Venue ™!
Sanctuary at the Lotus Temple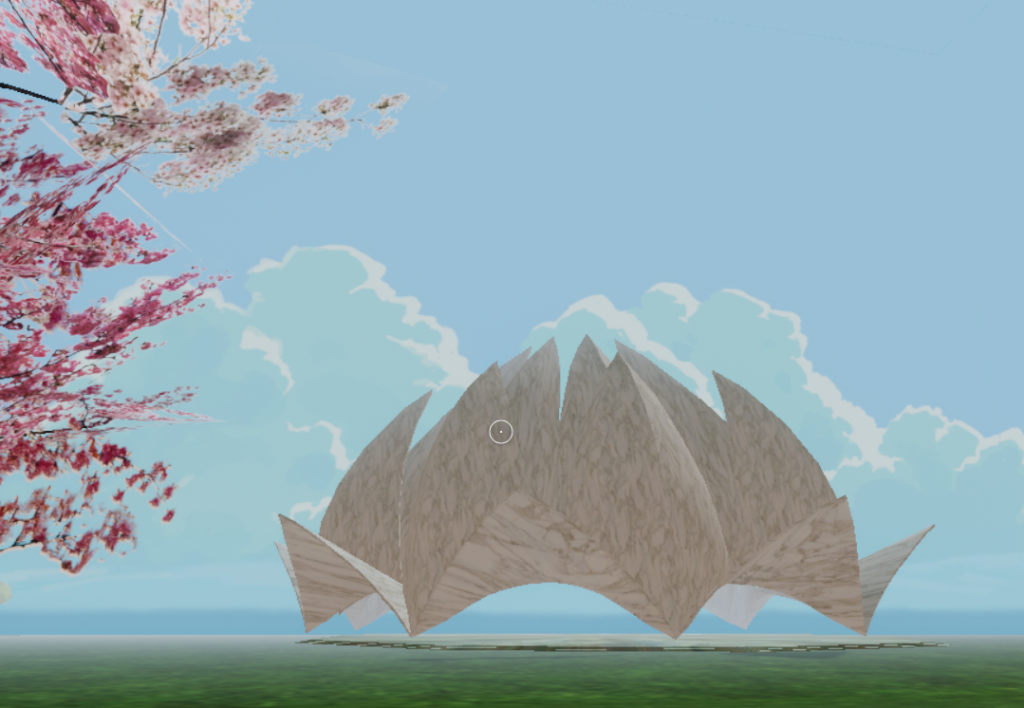 On Thursday evenings at 8PM EST / Midnight UTC we host a multifaith devotional gathering in the Lotus Temple in the heart of the Conference Center. You are welcome to come and listen, or to share your own favorite prayers or spiritual writings. Discussion may follow if there is interest.