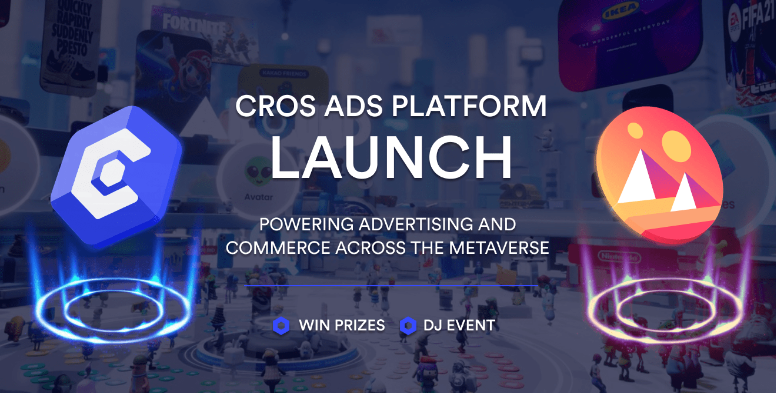 Cros is thrilled to announce the launch of its first product; the Cros ads Manager platform. To commemorate this phenomenal milestone, the team is hosting an immersive 4-hour event covering the following activities:
Panel Discussions
With industry leaders from renowned brands like Amazon, Polygon, Parity, Microsoft, Huobi, Decentraland, Cros, Bitscrunch, SevenX Ventures, among others, to provide their insights on how to build a Metaverse Economy
Cros Ad Manager Launch
Product launch presentation & demo making the metaverse economy real for publishers, creators and advertisers through our Ad Platform infrastructure.
Ask-Me-Anything (AMA) session with team from CROS, Polygon and Decentraland
Fun & Socialize
There will be fun activities happening throughout the 4 hours, including lucky draws for free Multiverse Pass passes to be won.
The event will wrap up with DJ Music & socialize event next door at Unity Café.
Yes! we are ecstatic about creating an inclusive experience for users that matches reality whilst they navigate the metaverse!
We hope to see you at the event!
Want to follow Cros' adventurous quest to build the next-generation advertising in the metaverse?
Come hang out with us on our media platforms
Saturday, Sep 03 from 06:00pm to 10:00pm (UTC)
Theater Athena
Decentraland Conference Center