To visit the Decentraland Conference Center, click here, and you should arrive here: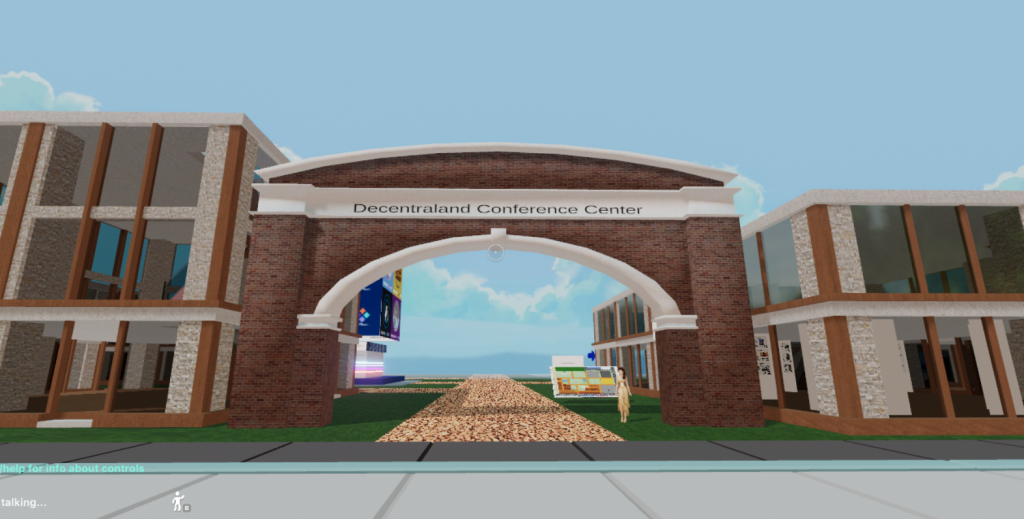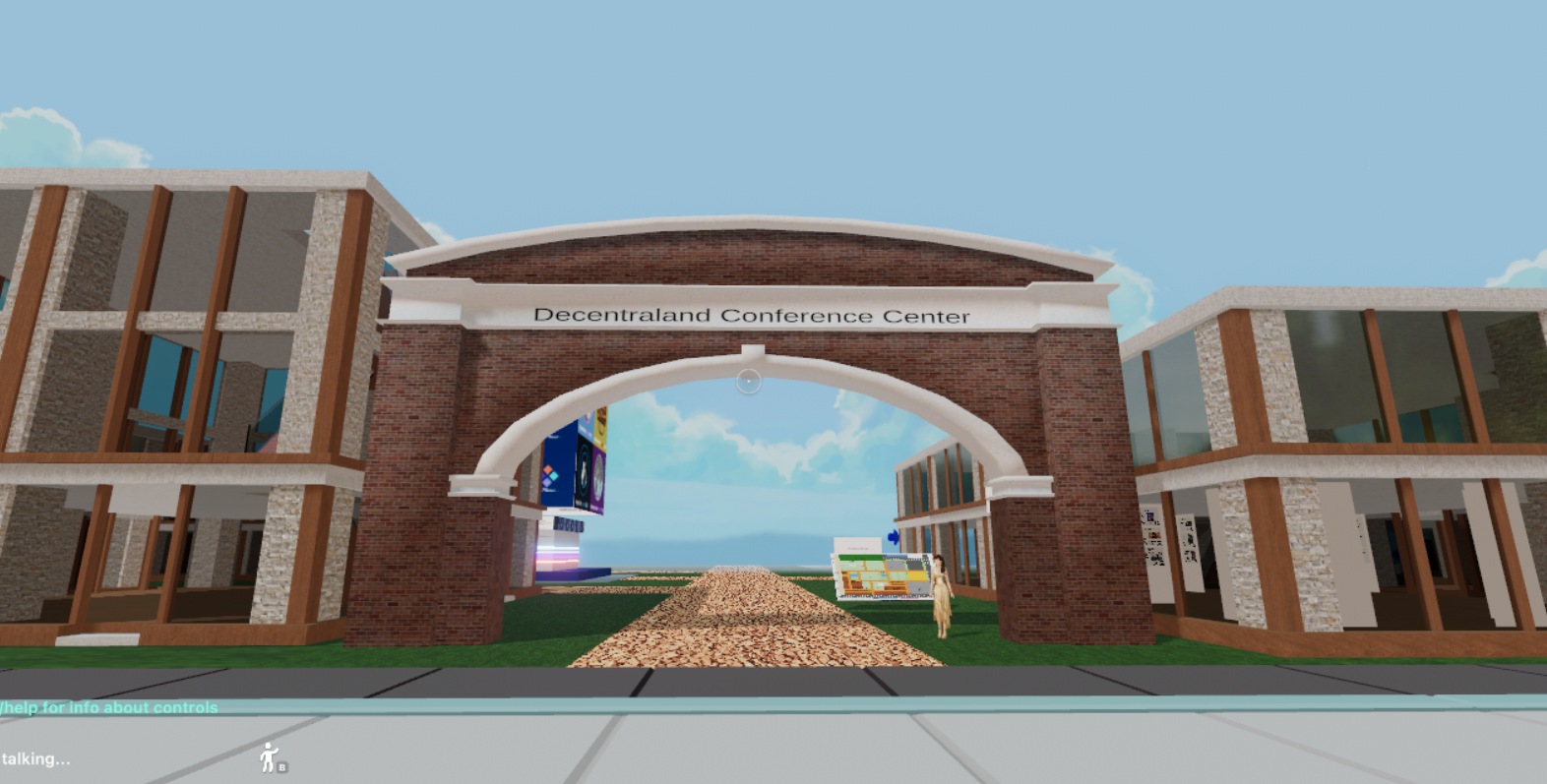 Note: if this is your first time visiting Decentraland, you will first go through a process for setting up your Avatar. You will initially be a "Guest", or you can optionally purchase a permanent name for a small fee.
After setting up your avatar, you may be offered a quick tutorial to learn how to walk, turn, jump etc. Once you exit the tutorial, you will be in the Central Plaza of Decentraland.
Then, to go to the Conference Center, click here.
Here is a helpful 5-minute getting started video made by CryptoChicks!
https://www.youtube.com/watch?v=N84IE5rTmkE
To learn more about setting up a permanent name and getting started in Decentraland, here is a guide, Getting Started in Decentraland.
Once you enter the main entrance gate and head north, you will see one of the many maps in the Conference Center. Note the spinning red "Your are here" indicator.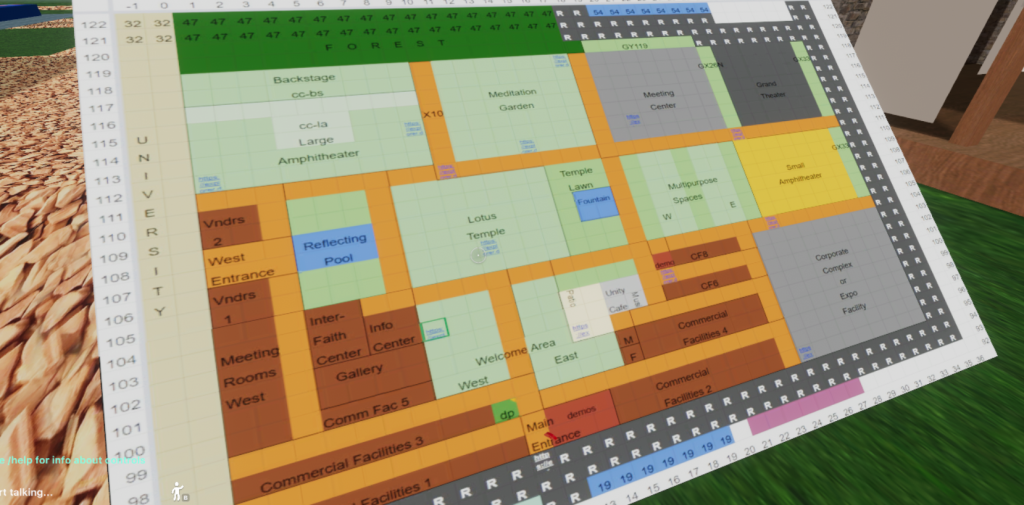 Here is a full map of the Conference Center, with links to various destinations.
Have fun! Enjoy your visit to the Conference Center.
If you would like to host an event in the Conference Center, or rent one of the offices, stores, or meeting facilities, or just have some questions to ask, please contact us.
Here are special URLs and Discord Voice Channels for particular venues: