The Decentraland Conference Center will be the virtual venue for the hosting of the opening ceremonies of the Hackathon.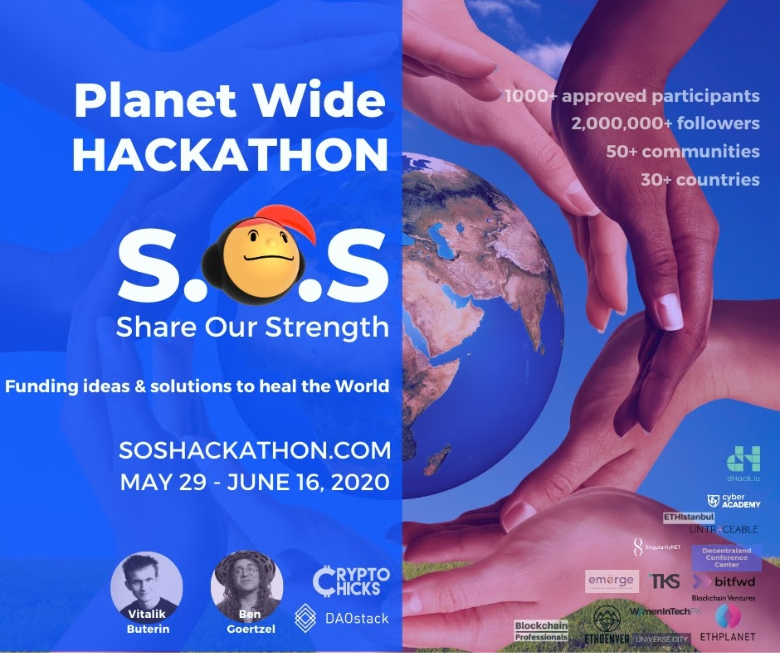 CryptoChicks and DAOstack have combined forces to create a global network of hackathons working to bring solutions to global and local problems, to benefit humanity.
Planet Wide Hackathon-SOS (Share our Strength) is a virtual event created by the community partnership of CryptoChicks and DAOStack with help of dozens of technical communities across the globe to develop solutions to heal our world in crisis. We are uniting all involved leaders, partners and communities into a digital cooperative The Builder Collective to make funding decisions together. As of today we have applications from 25 countries: USA, Russia, Bahamas, Colombia, Pakistan, Turkey, Egypt, UAE, UK, Germany, Sweden, France, Kenya, Australia, New Zealand, Japan, China, India, Latvia, Romania, Philippines, Singapore, Afghanistan, Belarus, and Canada. So, it's already been well received. What will it be like by May 29 when we launch!
Opening Keynotes, Panels, Speakers and Sessions on the weekend of May 29-31 will be held at the Conference Center, so they can be attended from anywhere in the world without travel.
Schedule details for the weekend will be shared soon, but the overall calendar for the Planet-Wide Hackathon is: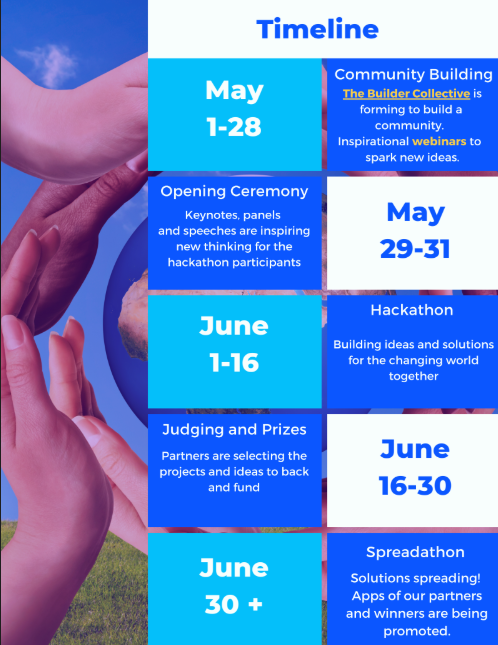 Additional informaton:
Hackathon website is https://soshackathon.com
CryptoChicks https://cryptochicks.ca/
DAOstack https://daostack.io/
Directions to the Conference Center: https://dclconf.com/directions
Media Kit
The Builder Collective