Carl Fravel, founder of the Decentraland Conference Center, will be giving an introductory talk about Decentraland, in Decentraland, with a focus on how it works and how it can be used as a platform for a wide variety of projects.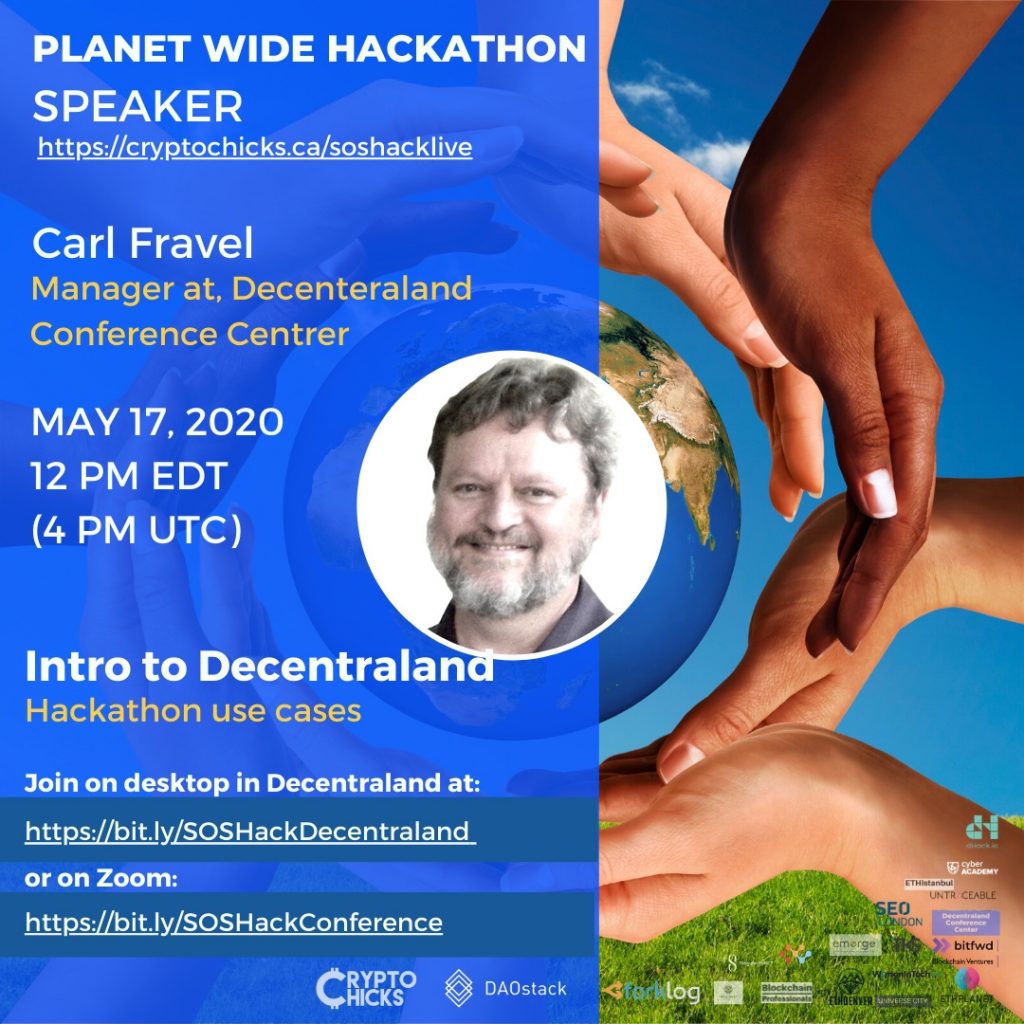 This talk is primarily provided for the participants in the global "Planet Wide Hackathon" sponsored by CryptoChicks and The Builder Collective – a network of hackathons from around the world focused on projects of benefit to humanity. This talk is for the many people among this network of hackathons that are new to Decentraland, and may want to use it as a platform for their initiatives.
But anyone new to Decentraland or who is looking to network with projects that could use Decentraland should feel welcome to come, to learn, to network, to bring your colleagues.
Sunday May 17, 12:00 PM EDT, 4:00 PM UTC
Location: Decentraland (virtual) Conference Center – Meeting Center north room
https://play.decentraland.org/?position=18,111&realm=artemis-blue
For more information about the hackathon nework and contest, visit:
https://soshackathon.com/
If you are new to Decentraland, come early and take the introductory Decentraland tutorial – https://decentraland.org – "Get Started".
Then visit the talk at the meeting center linked above.